In our sidewalk counseling ministry with Cities4Life, babies have sometimes been saved when their parents were told about the records of the abortionists and the clinic. In Ephesians 5:11 it says:
"And have no fellowship with the unfruitful works of darkness, but rather expose them."
So we are called to expose not only the horrific nature of abortion but also the character of those involved in performing abortions. To this point, it is important to know information about the facility in your area in preparing to be an effective sidewalk counselor. There are several websites you can access to learn about the clinic and abortionist.
Checkmyclinic.org is a great tool to use in finding useful information about abortion state laws as well as any infractions of the abortion clinics throughout the United States. For example, in our state of North Carolina, that website tells us that state-directed counseling is required with a 72 hour waiting period following the counseling. Sonograms are required, as well as parental consent for minors seeking an abortion. The current cut-off for abortions is 20 weeks with an exception for the life and health of the mother. Webcam abortions and telemedicine abortions are prohibited. Doctors must be on site for either medical or surgical abortions. No public funding for abortions is allowed.
On that website, we can type in the specific name of the clinics where we minister. We can then click on the health records and reports. The Preferred Women's Health Center in Charlotte, a clinic where our ministry counsels abortion-determined women, was tagged with violations that caused "an imminent threat to the health and safety of patients." Other infractions were specified as well.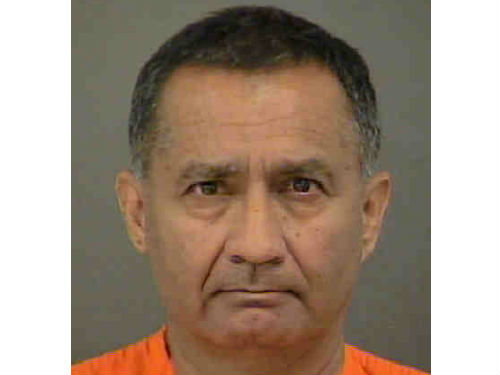 Another very useful webpage is abortiondocs.org. On this website, you can find out if there are any license issues, arrests, reprimands, or violations of the abortionist as a medical practitioner. For example, Dr. Ron Ashutosh Virmani works at the clinic I mentioned above. His record includes a rape arrest (though charges were dropped due to insufficient evidence), sexual misconduct that led to voluntary license revocation while seeking treatment, racist remarks immortalized on a YouTube video, multiple disciplinary actions taken due to medical practice concerns, and reprimand for pre-signing prescriptions without patient's names which were disseminated by unlicensed staff members.
Would you let this man operate on your dog? I wouldn't.
Warning abortion-minded women that the clinic is unsafe is an important piece of information they should have. It can help sway a decision to choose life over abortion. However, as a sidewalk counselor, it is important to remember that this be just a piece of our comprehensive counseling. We do not want them to conclude they would be better off going to another safer clinic. No abortion is safe. Ever. Not for the baby, but also not for the mother. The desire in multifaceted counseling, which should always include a strong Gospel-centered approach, is to point out the dangers of abortion spiritually, emotionally, and also physically.